Antaira Technologies


Ethernet Switches
Our line of Lanolinx Industrial Ethernet switches have been designed to meet the demanding specifications of the industrial automation and transportation markets. We offer 5 and 8 port Ethernet Switches with optional fiber capability. Along with our Industrial Switches, we also offer Fiber Ethernet Switches for your Fiber Networking needs. Lanolinx Ethernet switches are the most cost effective solutions for your Ethernet needs.
---
---
---

Media Converters
Our line of Optolinx media converts include stand alone converters, 19" rack mounted converters and DIN Rail mountable Industrial converters, all with both multimode and single mode options. We also offer managed and unmanaged solutions with optional support for Gigabit Ethernet. You will find the Optolinx product line to be the most cost effective way to extend the life of your existing network.
---
---
---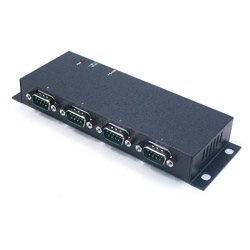 Industrial USB
Need extra COM ports, but don't have the ability to add PCI based Multiport Serial Cards? Look to our USB Converters for the solution. Aaxeon offers solutions for 1, 2, 4, and 7 port RS-232 to USB converters, 2 and 4 port RS-422/485 to USB converters. All products support USB1.1 and USB 2.0 interfaces with drivers for Windows and Linux.
---
---